Get Real with one of the UK's leading motivational speakers, Lee Jackson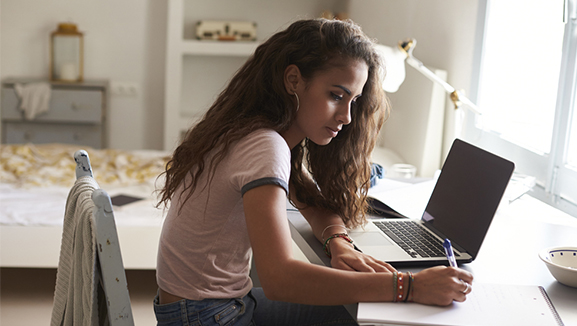 Take a look at these great tips and advice from our authors, on preparing for and excelling in exams.
Where are you right now?
If you've ever used maps on your smartphone or used a sat-nav, you'll know that it does three things:
It asks you where you want to go
It finds out where you are
It prepares the best route for you
So, what should we believe about ourselves? Well, as my friend and legendary youth worker Pip Wilson says – you are a beautiful human being (whether you feel like it or not!). Not a human doing – we don't have to do amazing things to be worth something. Not a human buying – we don't have to buy expensive stuff in shops to be worth something. But a human being. We just have to 'be'. And the trick is to not let circumstances or others take that away from you. Let's just give our education a good go, otherwise it's just years of wasted time. We can't travel back in time. But we can change our future. Starting now. It's simple, but it won't be easy. Because simple isn't the same as easy. That's where hard work comes in. Something most of us don't like, but we know deep down makes sense. A few small changes can add up to a better, brighter future.
Lee Jackson, Motivational Speaker and Co-author of Collins GCSE Study Skills talks about top tips for Year 11 Students